Concerts and Family Programs of Scottish and Irish Music ... Featuring two voices with guitar, wooden flutes, concertina, Scottish smallpipes, Border pipes, whistles and bodhran.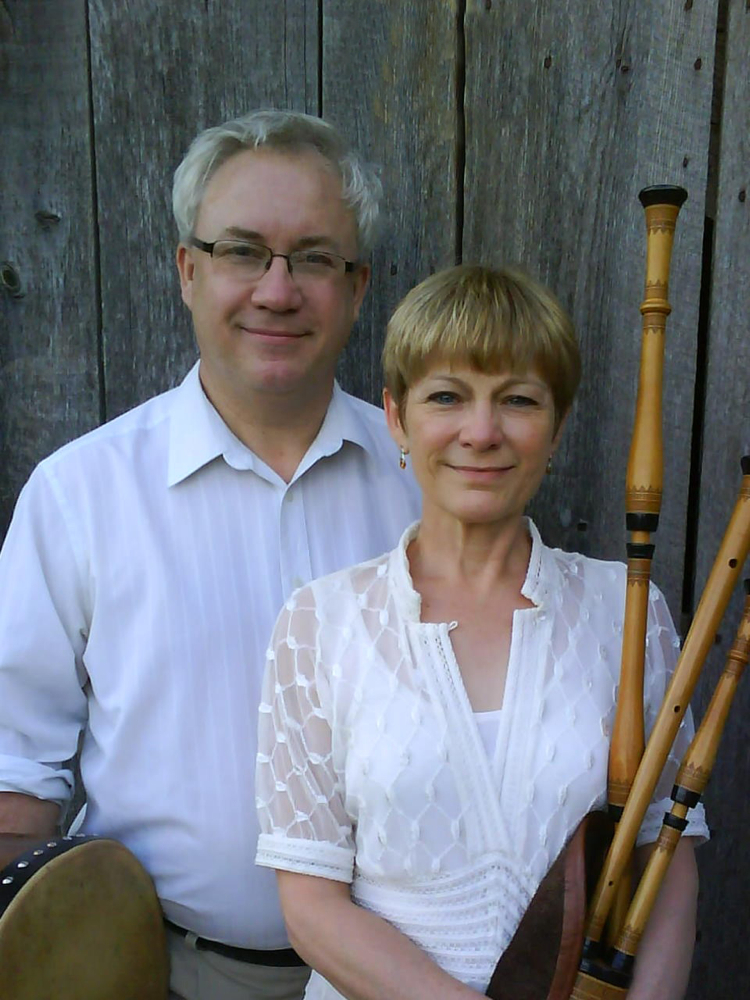 Well known for his exceptional baritone voice, Ross Sutter is superb singer of traditional song. He plays an impressive collection of instruments (dulcimer, button accordion, bones, guitar) and is a dynamite player of the Irish bodhran. A Bush Foundation Performing Arts Fellow, Laura MacKenzie has been well-honored in the worlds of both Irish and Scottish traditional music, performing on a dazzling array of wind-powered instruments (flutes, whistles, pipes, concertina). She is also a fine singer, and her duet vocals with Ross are especially captivating. Ross & MacKenzie have been performing together for aeons, appearing at festivals and concert halls as well as schools and community centers, across the Midwest.  Their musical chemistry is an amalgam of the warmth, humor and understanding gained through many years in traditional music.

They have performed at the Dublin Irish Festival, Winnipeg Folk Festival, Milwaukee Irish Fest and numerous other festivals, fairs and concert halls, presenting the balladry of Scotland, songs of Robert Burns, and dance tunes of the Scottish and Irish countrysides.

Ross & MacKenzie's community and school programs can include Irish or Scottish dancers and the teaching of Irish, Scottish and English song games. Their family programs, kids shows, and workshops are frequently offered in conjunction with concert appearances.



Ross and Laura have released a duo album, "Ye Banks and Braes ~ Songs and Music of Robert Burns," featuring two voices with guitar, flutes, pipes, whistles, concertina and bodhran, delivering their selection of favorite songs and song melodies from the works of the beloved Scottish poet Robert Burns (1759-1796).