Martin McHugh, master accordion player and well-loved keeper of Irish tunes, is recognized for his role in sustaining and fostering Irish music around St. Paul, Minnesota during the 1960s and 1970s and remains a strong and influential presence today. Originally from Castlerea, Co. Roscommon in Ireland, Martin has inspired and encouraged a great number of the musicians who make the Twin Cities such a lively Irish music scene. His music, musicianship and good humour have enlivened many a session, fueled many a player, stirred many a dancer's foot, and gladdened many a heart. This is his first full length recording, released with great celebration! Accompanying Martin are Dáithí Sproule (guitar) and Laura MacKenzie (flute, whistle, concertina; project producer)

Visit Martin's website: martinmchugh.com
for reviews, photos and more.
"All around the United States in Irish music communities there are musicians who, with their combination of musicianship and enthusiasm, draw players to the music. New York, Chicago, San Francisco and Boston all have these singular people. In Minneapolis/St. Paul, that person is Martin McHugh. A gem of a person, he's that player that we all gather around - it's as much about his company as it is about his music. Marty's love of the music and his beautiful steady playing have influenced an entire generation in Minnesota."…Liz Carroll, Chicago
"Martin McHugh has been the shining light and the steady rock at the center of the traditional Irish music scene in the Minneapolis-St. Paul area for decades. It has been my pleasure and honour to share many sessions and gigs and fine diner breakfasts with Marty over the years, and I am so delighted that we will now finally have this record of Marty's great and original playing, complemented perfectly by the fine flute and concertina playing of our great friend, Laura MacKenzie. For us in the Minnesota Irish music scene this is without a doubt an historic recording!"…Dáithí Sproule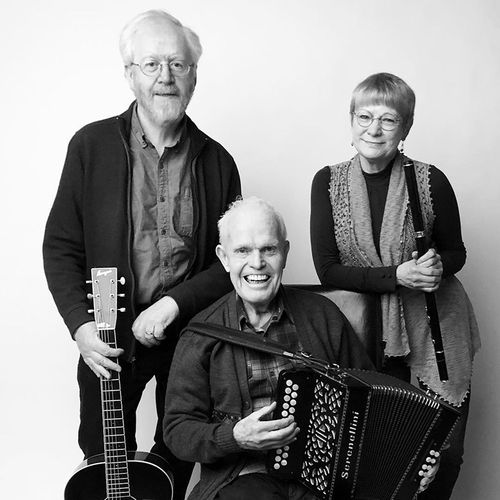 The Master's Choice (download)
Martin McHugh
0:00/3:00

0:00/2:59

0:00/3:31

0:00/3:12

0:00/3:22

0:00/3:31

0:00/2:49

0:00/3:03

0:00/3:48

0:00/3:52

0:00/3:23

0:00/4:18

0:00/3:16

0:00/3:53

0:00/3:32

0:00/4:11